Continuous development despite the health crisis
Openings all over the world
Despite the ongoing health crisis, our growth and development activity continue. Over the last several months, we've welcomed new hotels and 12,000 new rooms to our portfolio, which has now grown to more than 5,000 hotels worldwide.
Throughout many markets —France, Saudi Arabia, United Arab Emirates, Puerto Rico, United States, Indonesia, South Korea and Vietnam - our brands have opened new flagships— and we look forward to building on this momentum in the months to come.
Raffles Bali (Indonesia)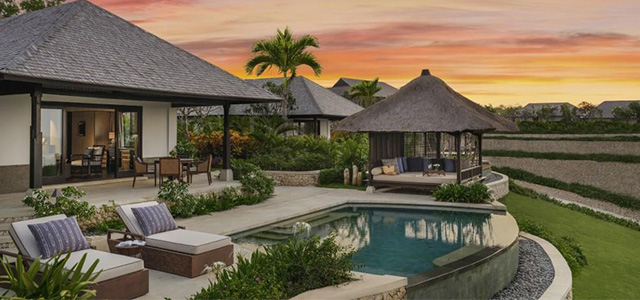 Raffles Bali officially opened in July, offering unparalleled views over the Indian Ocean and the famous Jimbaran Bay sunsets. With just 32 private pool villas, Raffles Bali epitomises distinguished charm for well-travelled connoisseurs seeking elegant spaces, privacy and cultural discovery. The property offers an array of exquisite dining experiences, including Rumari restaurant, located at the resort's highest point, unveiling a culinary journey on a sunset terrace overlooking the ocean and Loloan Beach Bar and Grill set on the resort's secluded beach overlooking a 25-metre infinity pool.
Fairmont El San Juan (Porto Rico)
Opened in 1958 under the name El San Juan, this iconic location officially became part of the Group's portfolio in January 2020. Situated between San Juan city centre and the famous Isla Verde Beach, the hotel boasts 388 rooms, numerous suites, beachfront villas with a pool, four pools with a bar and luxury cabanas, along with a Well & Being spa and fitness centre. Foodies will be hard pressed when choosing between the 11 bars and restaurants.
Hotel Perle D'orient Cat Ba – MGallery (Vietnam)
Set against a backdrop of picture-postcard ocean and mountains views—with Lan Ha Bay on one side and Cat Bat National Park on the other—the Hotel Perle d'Orient Cat Ba – MGallery boasts a classic Indo-Chinese style with a cosmopolitan touch throughout its 121 rooms and suites, restaurant and bars, function rooms and wellness centre. Its promise? A timeless getaway and Memorable Moments that will never be forgotten.
21c Museum Hotel Chicago – MGallery Hotel Collection (United States)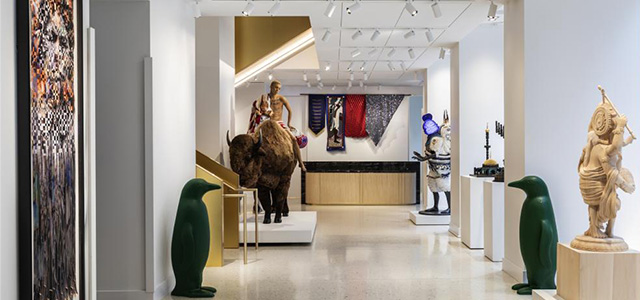 This boutique hotel and museum venue opened its doors in the very heart of the River North district in Chicago. Since its opening in February, you can check out exhibitions by emerging artists and spaces dedicated to 21st century art—all day, every day. In addition to strolling around and admiring the work on display, you can also stay in one of the 297 rooms decorated in a pallet of soft tones conceived by famous architect, Deborah Berke Partners, who took her inspiration from the sky and Lake Michigan.
Pullman Sharjah (United Arab Emirates)
Dreaming of sipping a cocktail from a pool overlooking Sharjah centre and the Arabian Sea? Well now you can. Since January, the Pullman Sharjah has invited guests for stays that go hand in hand with well-being, with rooms facing Al Khan Bay and Sharjah city, three swimming pools and a spa and wellness centre. The Al Khan Restaurant complements the experience with an interactive buffet with cooking stations serving local and international cuisine.
Mövenpick Resort Waverly Phu Quoc (Vietnam)
Whether you choose one of its top-floor rooms with an unrivalled sea view or ground-floor accommodation with a terrace and private pool access, your stay at Mövenpick Resort Waverly Phu Quoc will be a sure-fire success. Since its opening in March, the 5-star family-friendly resort has gone all out to welcome its guests with a contemporary style that blends soft tones and natural materials.
Novotel Paris Porte de Versailles (France)
Enhanced by contemporary architecture that boasts 245 elegant and modular rooms, quirky living spaces and state-of-the-art meeting areas. Novotel Paris Porte de Versailles is the district's key meeting place for future stays, conferences and trade shows, as well as a chance to indulge in its restaurant's light and creative cuisine or discover an original cocktail at the bar. And the best is yet to come! The hotel's rooftop restaurant, with its breath-taking view of Paris and the Eiffel Tower, will open in November 2020.
Mercure Ambassador Seoul Hongdae (South Korea)
Located in a district renowned for its vibrant spirit, Mercure Ambassador Seoul Hongdae showcases its design through a series of trendy art pieces and murals. Guests staying the hotel can look forward to an array of immersive experiences from discovering street art and fashion to the very best local attractions in the precinct. The hotel also features 270 guestrooms, a lobby bar, an all-day dining restaurant, fitness centre and laundromat.
Adagio Jeddah City Center (Saudi Arabia)
Located in the heart of Jeddah, the Adagio Jeddah City Center Aparthotel provides 4-star accommodation solutions that are ideal for holidays or weekend getaways by the shores of the Red Sea. The hotel has a total of 188 apartments, —ranging from one- to two-bedroom apartments and studios—each with a fitted and equipped kitchen in a modern design for your convenience. And the best part? A spectacular view of the city.
greet Hotel Marseille Provence Airport (France)
greet, a community-minded and environmentally conscious brand, set up shop last April in Vitrolles, a short distance from Marseille Provence Airport. Completely renovated, the greet Hotel Marseille Provence Airport is giving objects new purpose with furniture and decorative items straight from car boot sales, local creators and sustainable partners. Its 47 air-conditioned rooms welcome you with an atmosphere that's synonymous with sharing and togetherness.
TRIBE is Paris-bound since October 1st
TRIBE Paris Batignolles has opened its doors on October 1st in a vibrant area of the French capital.
The brand's first European hotel is part of a series of planned openings across Europe, including: Amsterdam (The Netherlands), Orleans (France), Paris La Défense (France), Phnom Penh (Cambodia) in 2021; Manchester (United Kingdom), Venice (Italy), Riga (Latvia) and Warsaw (Poland) in 2022; as well as other iconic cities such as London, Berlin, Lisbon and Vienna.
Born in Australia, TRIBE is an authentic and affordable hotel concept for modern travellers that blends ingenuity and unique design. TRIBE hotels challenge the status quo and have become authentic urban spaces that encourage connectivity within the "tribal" spirit of the brand.
Attention to detail
The TRIBE Paris Batignolles hotel was artfully brought to life by talented designer Thierry D'Istria. Nothing has been left to chance at this location, which embodies the brand's distinct look and authenticity. The patterns, textures and colour palette invite guests to immerse themselves in a unique and shared experience. Curated design items and versatile layouts in every corner of this 4-star hotel break with tradition, so everyone feels like they're at home – only better.
Boasting 79 cosy, cocoon-like rooms, work areas, personalised and connected services, and a garden terrace, the hotel provides real living spaces that combine modern design and simplicity.
Dining day or night
TRIBE Paris Batignolles is a coffee shop by day and cocktail bar by night. From morning to evening, guests can avail of the hotel's Grab&Go takeaway service or unwind at the cafe and bar, which includes a cocktail and mocktail menu created by Matthias Giroud – a famous mixologist who has built a career that spans the globe. Time for a coffee? Our local barista provides delicious coffee with sweet treats to enhance the experience.